You can store and manage multiple addresses from your TLC account. After logging in, visit 'Addresses' under 'My Account'.
To add a new address, click 'Add' and complete the form with your new shipping information. You can choose to set the new address as 'My Preferred Address' which will automatically populate the address during checkout.
Note: Autoship orders will automatically ship to the preferred address indicated on your account the morning your order is scheduled to ship.
From the Addresses screen, you can change your preferred address by clicking 'Make Preferred'.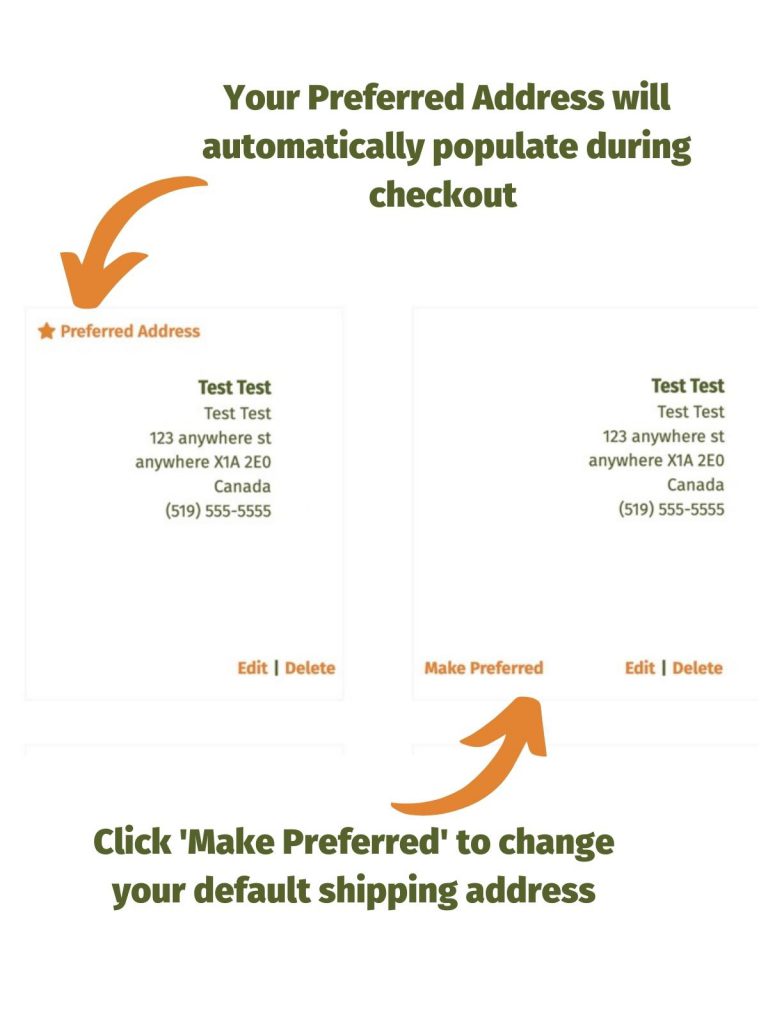 To update your address during checkout, click 'Edit Address' from the Order Summary screen. You can choose from your stored addresses by clicking or tapping on the address you wish your TLC order to ship to. Once your address is selected, click 'Next'.
The Order Summary will populate with your newly selected shipping address, updated sales tax and shipping fees if applicable.
Please review and confirm the Order Summary reflects the correct shipping address before you process your order for payment.